Hong Kong Christian Service
Advertisement, Leaflet Design, Catalog Design, Watercolor Illustration, Editorial Design, Event Promotion
The leaflet issued by HKCS would mainly be distributed to the needies in Sham Shui Po District, we design the leaflet in pocket size for easy retention. Other than listing HKCS different service centres in each page, when you open the leaflet entirely, the map of Sham Shui Po District is illustrated at the back showing the locations of different service centres.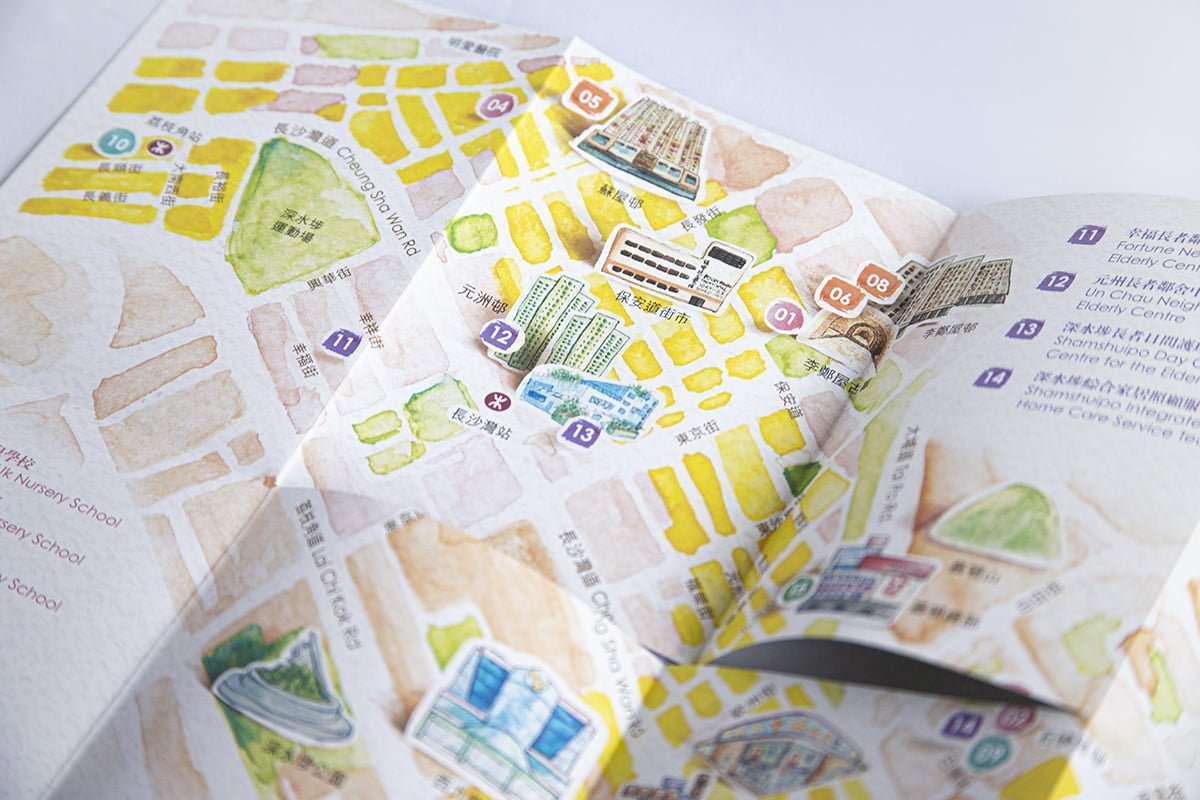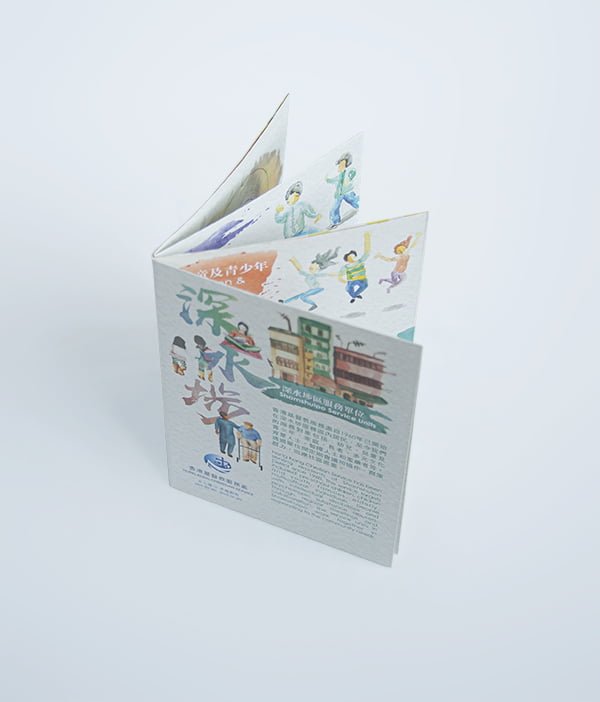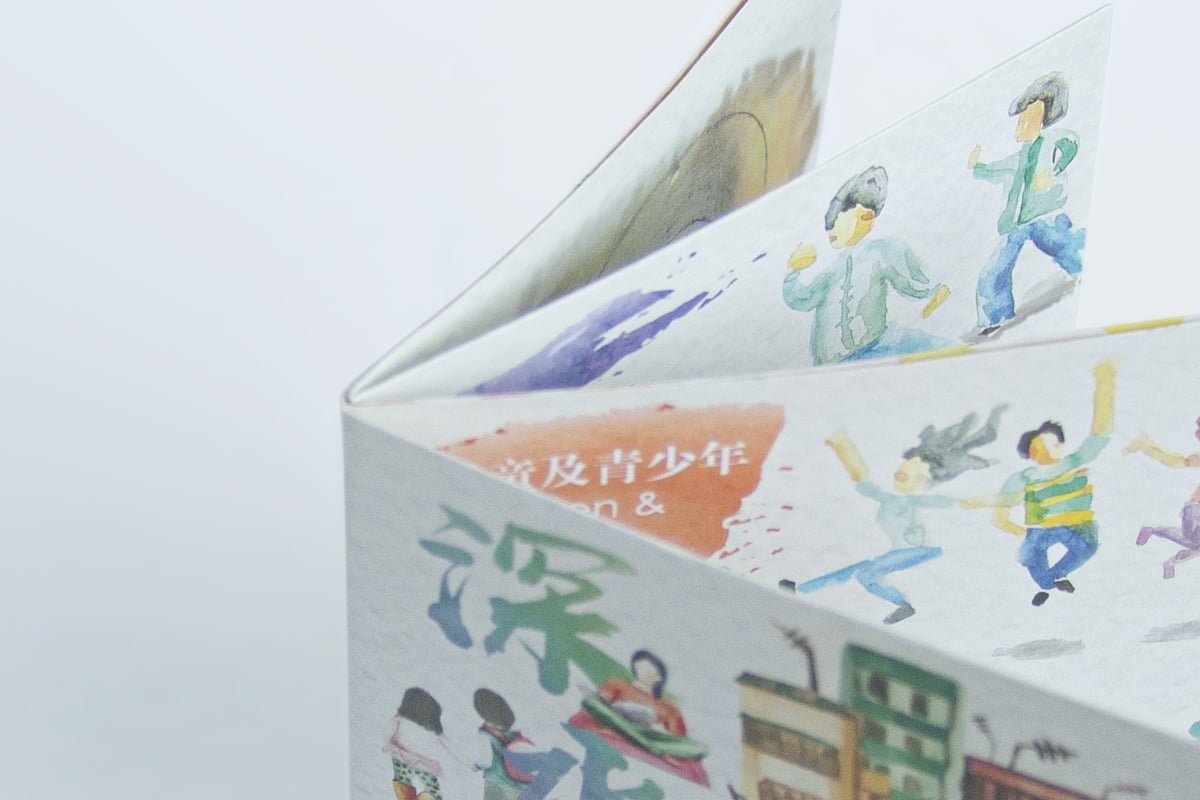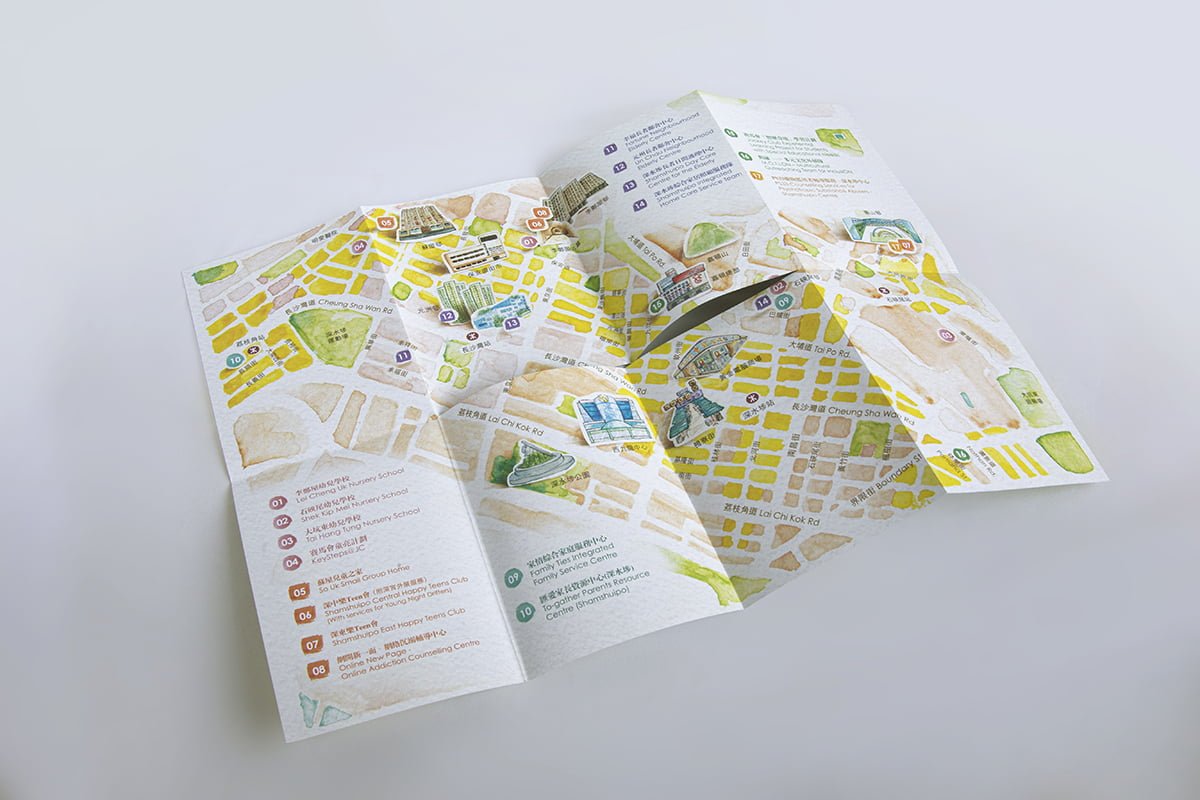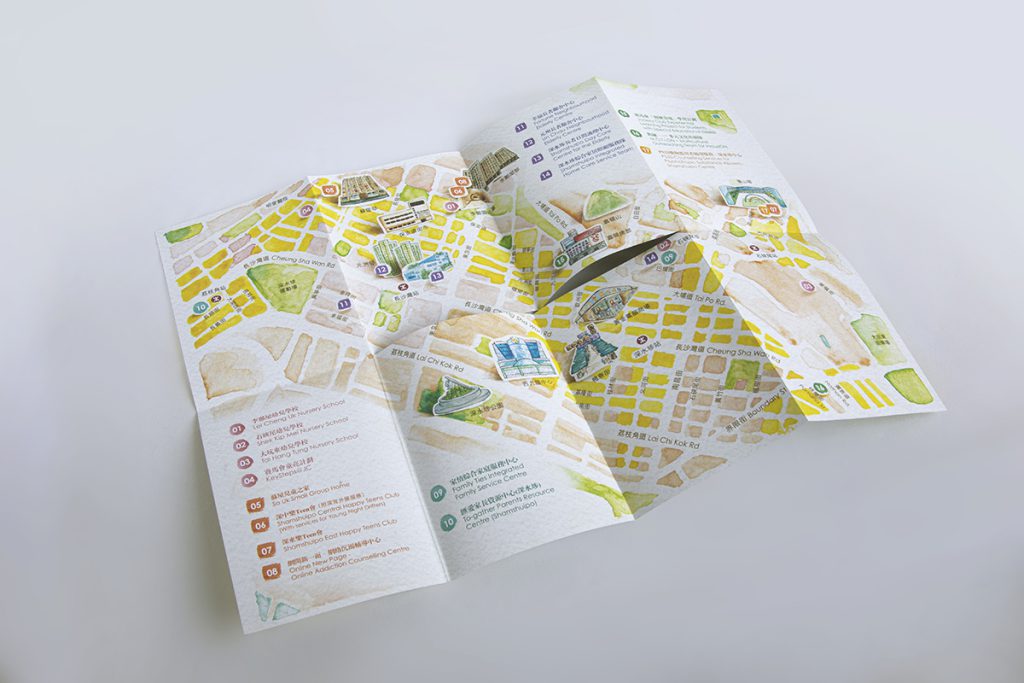 The illustrations are in watercolour, including the map and the buildings where the service centres are located. The soft tone of watercolour delivers the feeling of warm and friendly, and it never overlaps the important information on the leaflet.